Frankenstein pumpkins shape plastic mold for sale
Frankenstein pumpkins shape plastic mold is specially designed for shaping pumpkins into Frankenstein shape ,it is extremely welcomed figures on the Halloween days . to shape a Frankenstein pumpkins , you need to put the mold on the baby pumpkins and waiting patiently to let it grow bigger inside of the mold , when the pumpkins grow and filled the mold completely , then take it off , you will get the finally amazing Frankenstein shaped pumpkins ,the mold is 3mm thick which is very strong and hard mold.
How to use the mold :
Choose these pumpkin variety that weigh from 22 to 32lb in round shapes .
Place the pumpkin in the mold (place face part mold under the pumpkin will be getting a better shapes

 since the weight pushing down filled the nose and all in well

) when it is just bit smaller than the mold (or between 10-13cm in diameter ), but as big as possible ,this will make sure the pumpkin is strong enough to against the hot and wet condition inside of the mold and prevent stop growing or rotting inside.
When removing the mold from pumpkins, loosen the bolts a little (1/32 of an inch or less) and wait for the pressure to slowly release from the pumpkin and lightly tap the molds so they release very slowly , because it has the possibility that the formed pumpkins split in half ,like 10 percent splits if not doing like that , or picking them and letting them sit for a day or so and dry a little before trying to remove would stop the split happening .
To getting the pumpkin out of the mold , you can slowly or lightly knock the edge of the mold (carefully not to touch the pumpkin otherwise it will hurt it) to loosen the mold . (Specially thanks Mr. Eric Mitchell for providing important info in this part) 。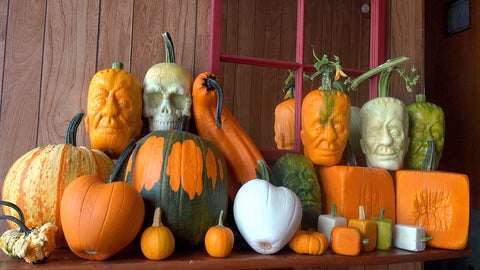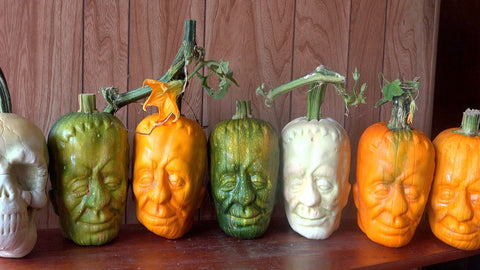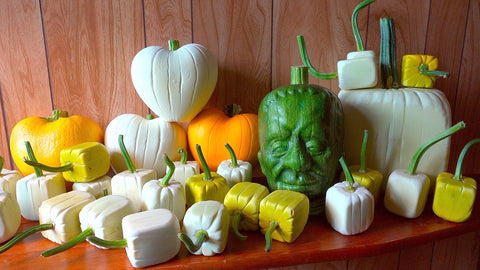 We not only supply you with the molds , but also teach you how to grow them successfully ,there are quite many experience worth to share .
Successful story from a UK buyer :
https://www.lincolnshirelive.co.uk/news/local-news/farmer-grows-freaky-pumpkins-shaped-677854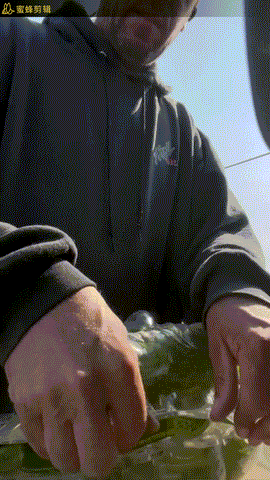 One Frankenstein shape pumpkin sell with USD 125 each in local market . 
 Instruction : See a video of how to use the pumpkin mold
Notice :
The package is not include the bolts and nuts which you can get easily on local hardware store ,you will need 12 sets of M8x16mm for one Frankenstein mold : 
Shipping : 
The delivery time takes about 15-25 days after purchased (sometime a bit delay by some casues or some country such as Australia may takes 1 months arrives depends on the situation) if you require better and faster shipping such as DHL or Fedex .please contact seller. 
Additional : 
Our mold can also be used to make wax candle ,just like below from Jim seamons :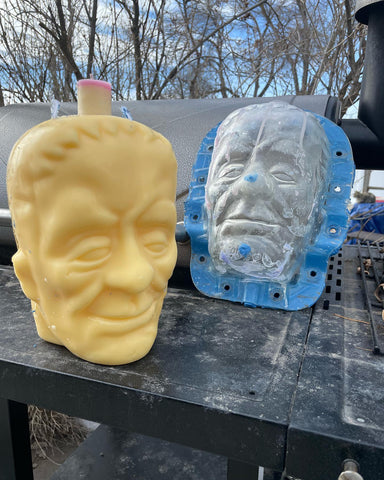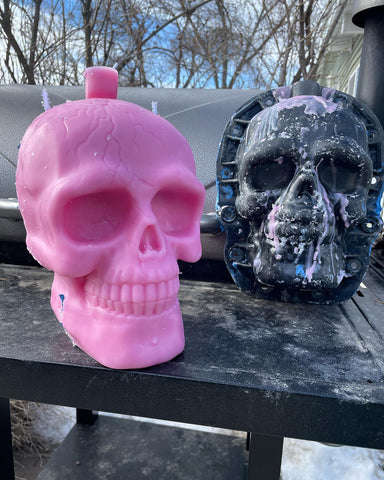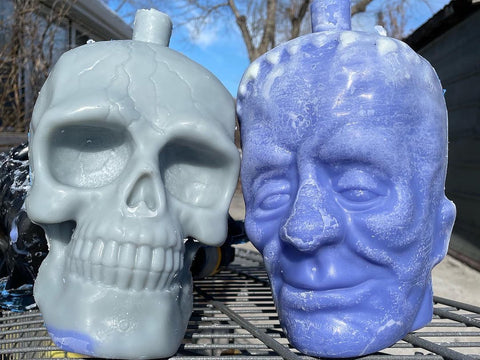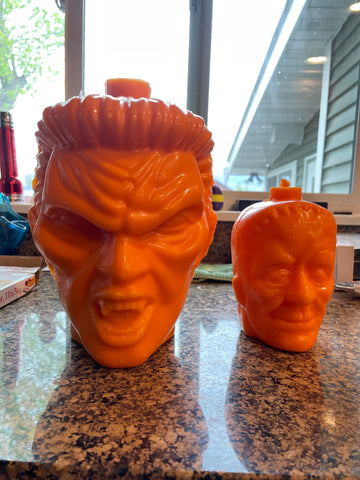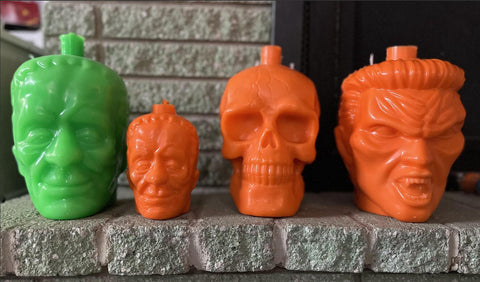 ---
Share this Product