Donald Trump shape pumpkin mold for sale
The trump pumpkin mold is made out of PC plastic material which is hard and strong material can be able to shape the pumpkin or gourds into the shape of Donald Trump who is the President of the United States .
How to use the mold :
Choose these pumpkin variety that weigh from 22 to 32lb in round shapes .
Putting the mold on pumpkin when it is just bit smaller than the mold (or between 10-13cm in diameter ), but as big as possible ,this will make sure the pumpkin is strong enough to against the hot and wet condition inside of the mold and prevent stop growing or rotting inside.
When removing the mold from pumpkins, loosen the bolts a little (1/32 of an inch or less) and wait for the pressure to slowly release from the pumpkin and lightly tap the molds so they release very slowly , because it has the possibility that the formed pumpkins split in half ,like 10 percent splits if not doing like that , or picking them and letting them sit for a day or so and dry a little before trying to remove would stop the split happening .
To getting the pumpkin out of the mold , you can slowly or lightly knock the edge of the mold (carefully not to touch the pumpkin otherwise it will hurt it) to loosen the mold . (Specially thanks Mr. Eric Mitchell for providing important info in this part) 。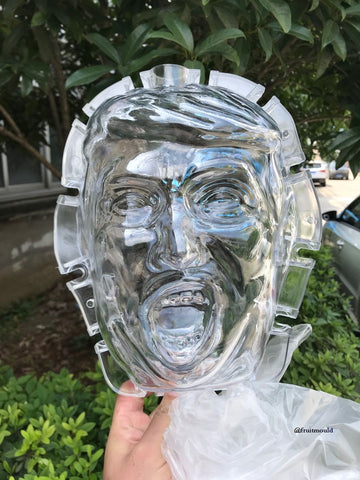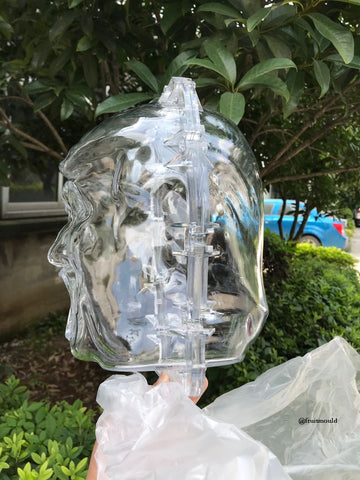 Notice :
The package is not include the bolts and nuts which you can get easily on local hardware store ,the size is M8x20 mm: 
Note :
Since effected by the 2019 novel coronavirus , the delivery will not be made untill June , but it will be arrvied before the growing season for sure .
---
Share this Product